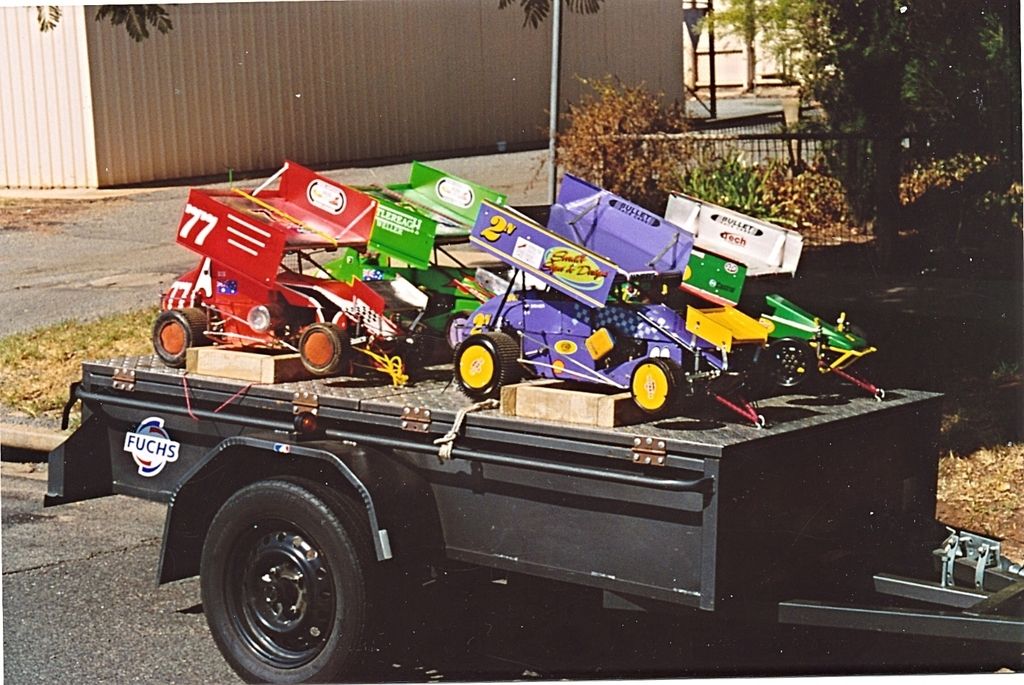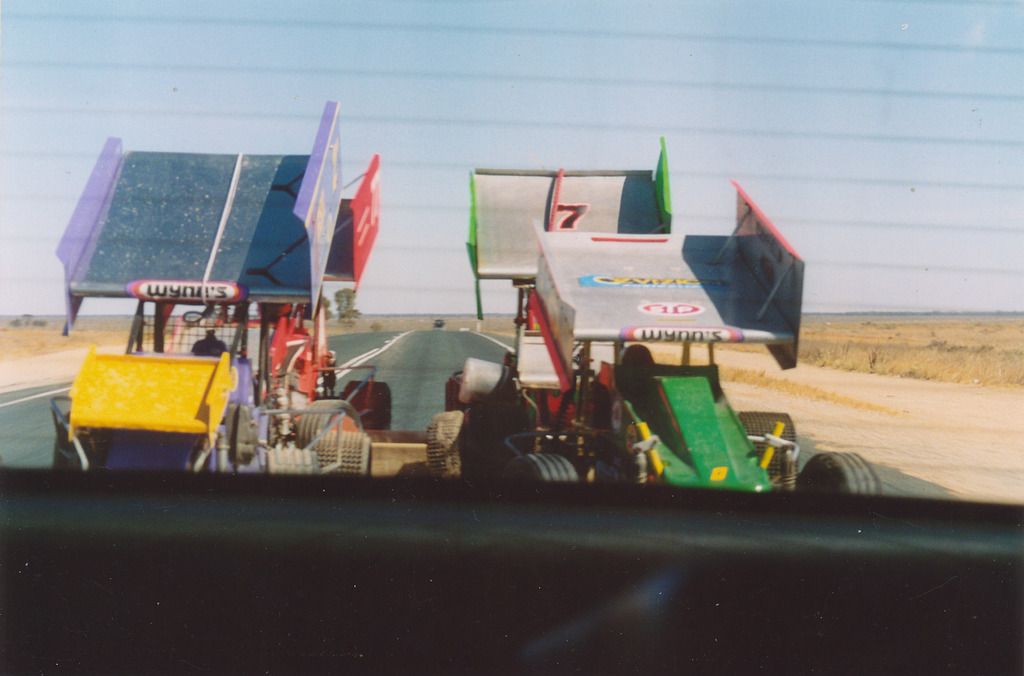 Back in 2004 some Q scale mates an I embarked on a 1800 mile/ 30 hour round trip from Sydney, to race at a major sprint car meet in Adelaide South Australia. Yesterday I found these pics taken on the trip, in my attic. We put together a low trailer, so the cars sat on top for maximum exposure and the spares etc inside. We regularly checked the cars, making sure everything was tied down securely, even the wings. We were constantly being asked to stop by fellow travellers on the long road trip, so they could get a close-up look at the sprinters. Even the cops pulled us over, to check out the trailer ( yeah right ) and spent all the time taking a closer look at the cars. As you can see the terrain in the centre of Australia is pretty barren and desolate, so many cars would drive beside the trailer for ages, just looking, pretending they were overtaking.....LOL
It was terrific PR for quarter scale cars.
It was always interesting when driving, to look in the rear view mirror and see 4 sprinters chasing our wagon.